(S015E02) Previous Episode
Aired On 2019-10-17
Sam, Dean and Castiel call on Rowena to help keep the evil souls at bay and get an unexpected assist from Ketch.
Next Episode (S015E03)
Airs On 2019-10-24
Sam and Dean together with Rowena work tirelessly to keep all of hell from breaking loose. Castiel cannot forgive an arrogant betrayal.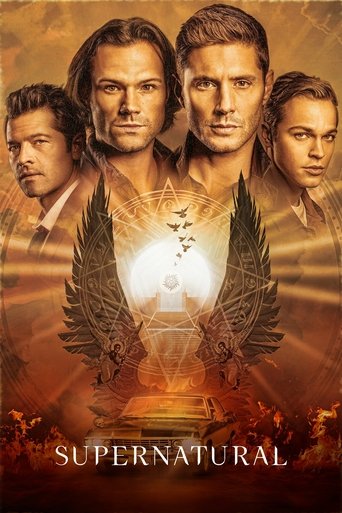 When they were boys, Sam and Dean Winchester lost their mother to a mysterious and demonic supernatural force. Subsequently, their father raised them to be soldiers. He taught them about the paranormal evil that lives in the dark corners and on the back roads of America ... and he taught them how to kill it. Now, the Winchester brothers crisscross the country in their '67 Chevy Impala, battling every kind of supernatural threat they encounter along the way.
Writing:
Eric Kripke
Andrew Dabb
Brad Buckner
Stars: