(S05E05) Previous Episode
Aired On 2019-04-24
With everything that has been going on, Jane reluctantly agrees to let Rogelio throw her a big 30th birthday party. Jane's mentor gives her some important advice that may help her start writing again. Meanwhile, Petra thinks she and JR are finally in a good place, until she realizes that JR might see things differently.
Next Episode (S05E06)
Airs On 2019-05-01
Jane struggles with giving Rafael his space after she discovers that he is hiding a secret. Jane and Michael uncover clues about what happened the day he "died." Petra wants to fit into JR's world and enlists Jane's help. After a few attempts to get back into the groove, Xo and Rogelio work together to try and find a new normal. Meanwhile, Alba confesses her feelings about Jorge.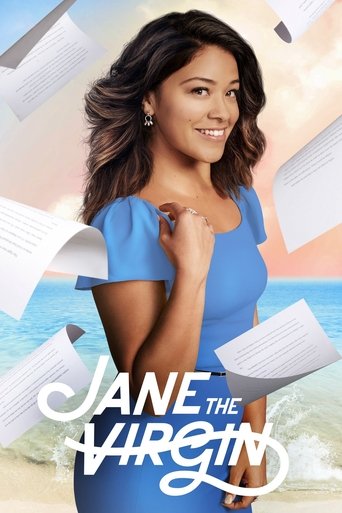 A comedy-drama following a chaste young woman who is accidentally impregnated via artificial insemination as she struggles to inform her devoutly religious family and make the right choices concerning the child. Based on the telenovela "Juana la virgen."
Writing:
Jennie Snyder Urman
Katie Wech
Valentina L. Garza
Stars: