(S08E08) Previous Episode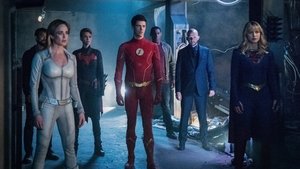 Aired On 2020-01-14
Stuck in the Vanishing Point, the Paragons search for a way to escape. The futility of the situation is compounded by The Flash's disappearance. However, hope appears in the form of Oliver, who reveals that he has become something else. Meanwhile, the origin stories for The Monitor and Anti-Monitor are revealed This crossover begins on Supergirl S5E09, Batwoman S1E09, and The Flash S6E09 and concludes on Legends of Tomorrow's special episode.
Next Episode (S08E09)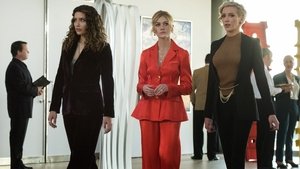 Airs On 2020-01-21
It's the year 2040 in Star City and Mia Queen has everything she could have ever wanted. However, when Laurel and Dinah suddenly show up in her life again, things take a shocking turn and her perfect world is upended. Laurel and Dinah are tracking a kidnapping victim with direct ties to Mia and they need her help. Knowing it will change everything, Mia can't help but be a hero and she, Laurel and Dinah suit up once again to save the city.
Spoiled billionaire playboy Oliver Queen is missing and presumed dead when his yacht is lost at sea. He returns five years later a changed man, determined to clean up the city as a hooded vigilante armed with a bow.
Writing:
Andrew Kreisberg
Greg Berlanti
Marc Guggenheim
Stars: